Dr. Andrew Kurialacherry is a practicing periodontist from the esteemed Augusta University Periodontics program. Originally from Texas, he received his Bachelors in both Religion and Chemistry and then soon earned his DMD (Doctorate in Medical Dentistry) from Midwestern University School of Dentistry in Chicago, IL. Dr. Kurialacherry initially settled in Seattle, WA, where he practiced general dentistry for two years in a private practice where he was able to pick up a holistic approach to dental treatment. After observing the prevalence of periodontal disease and appreciating the meticulous nature of periodontal and implant surgery, Dr. Kurialacherry decided to further his career in periodontics. During his residency, he has published clinical research and been awarded scholarships while maintaining a strong leadership role. He strongly believes in patient education and ensuring patients understand all aspects of treatment, from pre-surgery to future outcomes. This allows patients to feel comfortable and confident in treatment while at the same time feeling taken care of.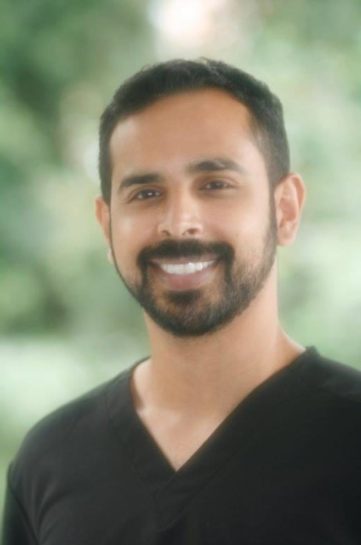 Dr. Kurialacherry met his best friend and wife, Kavi, in dental school and together they both share a passion for dentistry. They're often known to enjoy thorough dental conversations while they sip on wines from different parts of the world. With their Husky-lab mix baby Rainier alongside, they love to cook, travel, and explore new up-and-coming restaurants. In his free time, Dr. Kurialacherry enjoys watching good films, playing sports, and spending time with his family and friends.
 

Make Dr. Andrew your gum doc of choice! No referral is needed!